Dee Anna Smith is the chief executive officer of Sarah Cannon, the global cancer enterprise of Hospital Corporation of America (HCA). Smith is responsible for carrying out the overall strategic mission and vision of Sarah Cannon, which delivers a full suite of physician-led, patient-centric integrated cancer services. Sarah Cannon also maintains a focus on clinical research through the Sarah Cannon Research Institute (SCRI), one of the nation's largest global strategic research organizations.
Smith joined SCRI in 2005 as chief information officer and also served as president of SCRI Services, leading the development of corporate strategy and vision for that division of SCRI. Prior to joining SCRI, Smith served as chief executive officer of Summit Research Solutions, a multi-specialty organization that she co-founded in 1996. SCRI acquired Summit Research Solutions in 2005. Smith graduated from Pepperdine University with a Bachelor of Arts in Accounting and began her career in 1986 in audit for KPMG, where she worked until 1992.
She is a member of the American Institute of Certified Public Accountants and American Society of Clinical Oncology. She serves on the Pepperdine University Board of Regents, the board of visitors for the Lipscomb University School of Pharmacy as well as the board of directors for the Nashville Health Care Council, PearlPoint Cancer Support and Evolve Women.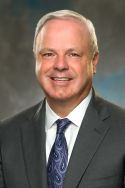 Howard A. "Skip" Burris, III, M.D.
Chief Medical Officer; Executive Director, Drug Development Program
Howard A. Burris III, M.D. is the president, clinical operations of Sarah Cannon, the global cancer enterprise of Hospital Corporation of America (HCA) that delivers a full suite of physician-led, patient-centric integrated cancer services from wellness and screening efforts through a full complement of diagnostic and treatment options, palliative and survivor care. Dr. Burris also serves as chief medical officer and executive director of drug development for the Sarah Cannon Research Institute (SCRI), one of the nation's largest global strategic research organizations with a focus of advancing therapies for patients. Additionally, Dr. Burris is an associate with Tennessee Oncology, PLLC.
Dr. Burris received his medical degree from the University of South Alabama in 1985, and then performed his residency and fellowship in hematology/ oncology at Brook Army Medical Center in San Antonio, TX. While there, he served as director of clinical research at the Institute for Drug Development of The Cancer Therapy and Research Center, and was an associate professor at The University of Texas Health Science Center.
His research interests have focused on developing investigational agents and phase I and II testing of these new compounds. His publications include, among others, work on the taxanes and the topoisomerase I inhibitors. He is a member of the ASCO Nominating Committee and has served on the ASCO Board of Governors and ASCO Audit Committee.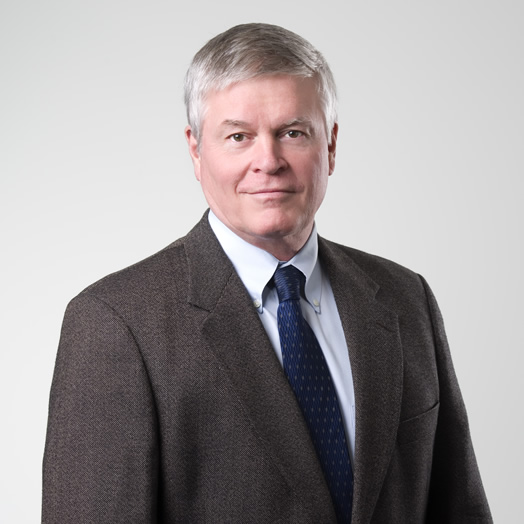 John D. Hainsworth, M.D.
Chief Scientific Officer
Dr. Hainsworth is responsible for coordination of the phase II/III clinical trials programs at SCRI, including protocol development, data analysis and manuscript preparation. He received a bachelor's degree from Stanford University in 1971, followed by a medical degree from Vanderbilt University in 1976. He completed an internal medicine residency and a medical oncology fellowship at Vanderbilt University, and was a member of the Vanderbilt Faculty from 1981–1993. He is board certified in internal medicine and medical oncology.
Paul Rein
Chief Operational Officer; Chief Financial Officer
Previously the CFO of Information Technology and Services at HCA, Paul provides overall operational and financial leadership and direction for Sarah Cannon and SCRI. Prior to joining HCA, Paul held various accounting and information technology roles with the North Highland Company and BellSouth. Throughout his career, he has overseen financial management, internal controls, contracting, and portfolio management functions. Paul holds a B.A.A. in Accounting and Operations Research and Information Systems from Eastern Michigan University and an M.B.A. from Georgia State University. He is a Certified Public Accountant (CPA) and serves on the board for Vision Consulting, LLC and the Nashville Children's Alliance.
Andy Corts
Chief Information Officer
Andy is an accomplished healthcare IT professional with experience in developing and executing IT strategies focused on application management, infrastructure strategies, and governance. In his previous role as director of Collaborative Services at SCRI, he was responsible for the development of SCRI's electronic health record strategy as well as the clinical trial portal, mySCRI. Prior to joining SCRI, he was a director in HCA's IT Strategy and Planning group and a senior consultant at Cap Gemini Ernst and Young. Andy received his bachelor's degree in French and International Business in 1999 from the University of Tennessee in Knoxville.
Margaret C. Mazzone
Vice President, Legal Counsel; Ethics and Compliance Officer
Meg is an attorney with more than 25 years of experience in the health care industry. She graduated from Brown University in 1975 and from Boston University School of Law in 1980. Before joining SCRI, she was a founder and served as chief administrative officer and general counsel for Healthcare Management Directions. She also served as legal counsel and ethics and compliance officer for Quorum Health Group and as a legal counsel for HCA.
Jennifer Cole
Vice President, Clinical Operations
Jennifer has 15 years of experience in the health care industry, primarily working directly with investigative sites and pharmaceutical companies. She received her bachelor's degree in nursing from the University of Memphis in 1998. In her current role at SCRI, she oversees program development, regulatory and clinical operations for both the cardiology and oncology sites working closely with the research team, investigators, and administrators. Previously, she held the title of director, clinical operations, non-oncology for SCRI.
Debbie Haynes
Vice President, Business Innovation
Debbie has more than 16 years of drug development experience. One of her primary areas of expertise is regulatory affairs, including non-clinical and clinical development planning and developing regulatory strategy. She received her bachelor's degree from Manchester University in England in 1993. Before joining SCRI, she was the regional head of Europe, Middle East and Africa for Genentech UK Ltd.'s Office of International Development.
Reneé Smith
Senior Director, Global Quality and Education
Reneé Smith is the Senior Director, Global Quality and Education and oversees the quality and training / education programs for Sarah Cannon and SCRI. Renee has more than 20 years of experience in healthcare, clinical trials and research. In her role, she develops and implements quality and compliance programs for the Sarah Cannon blood cancer service line, SCRI sponsored trials, SCRI managed investigative sites, as well as CRO operations with SCRI Development Innovations. She was responsible for creating SCRI's corporate training department that oversees all new employee and ongoing training requirements for staff. Prior to her career in clinical research, Reneé worked in healthcare in a hospital setting, then transitioned to supporting multiple government contracts with the Department of Defense (DOD), specifically with the Walter Reed Army Institute of Research (WRAIR), Naval Medical Research Institute (NMRI) as well as the National Naval Medical Center (NNMC). She graduated from Purdue University with a degree in Health Sciences, receiving her certification in Medical Technology (MT).